February 9, 2011 in Uncategorized by Penny
I have had a slow start with my reading goal this year. I am aiming to read 50 books this year, or, rather, one book per week. I didn't get anything read in January, but since the blizzard happened, I have been able to spend more time reading.
Reading makes me happy.
I love books.
Anyway, since I love books so much, and I know anybody who reads my blog just can't go through their day without reading my rambling crap about books, I thought I would do a little post on the books I've read thus far.
Room by Emma Donoghue
Definitely one of the most interesting books I have ever read. This book is told from the point-of-view of a 5 year old boy that has been held captive his entire life, along with his mother. When I say, "told from the point of view of a 5 year old boy", that makes it sound very….blah. But trust me, this is a really great read and I could hardly put it down. This book sunk its teeth into me and I'm still thinking about it 2 weeks later.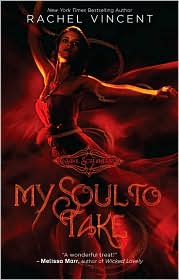 After reading "Room", I wanted to read something very fun. A few years back I became interested in Rachel Vincent because, at the time, she lived in Oklahoma. I read her Shifters series and really liked it. The book pictured above is the first book in her YA series, and it's been sitting on my shelf for ages now. It's about teenage banshee's. I mean really, how fun it that?  There are 3 more books in the series, and she is currently working on more. (I intend to read all the book in this series.) This was a fun, quick, easy read. I definitely like Rachel Vincent.
Ok. I have sung Ted Dekker's praises many, many times. The first book I read of his was ''Thr3e" and I was SOLD. Since then, I have read a large number of his books, and I almost always love them.
However, I just didn't like this book.
That hurts me to say. I'm sorry so Teddy.
It's not that the book isn't interesting. It is. I'm sure there are a large number of people that would love this book. It just wasn't for me. But please, don't let that discourage you from Ted Dekker. He really is a great writer and he can write a brilliant story.
Recently, I watched an old movie, and there was a preview to the movie adaptation of this book. It looked like a good movie, so of course, I tracked down the book. (If I see a movie trailer that looks good, I don't say "Hey, I wanna see that!" Instead, I say "I need to find that book.")
I just started this book today, so I'm not finished. But, it's a YA, so it's VERY easy reading and I'm already halfway done. And I'm REALLY into it so far.
Once I finish the book, I'm going to find the movie. Only because the movie has Sigourney Weaver. Who doesn't love Sigourney Weaver?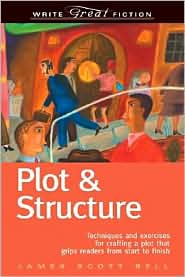 And….I've been sporadically working on this too. Just, you know, because.
There is an entire series of these books and they are GREAT. Here is a link for anyone that may be interested in these books.
Lastly, this book is next on my agenda.
This is the 5th book in the series, and I am excited to start it, but I must say….this series can be very…..raunchy. I'm invested in the story because I've already read the first 4 books, so I tolerate it. But some who don't like that attribute should steer clear.
And that is all.